I got a GLOWFORGE this summer!
Instagram
, I started getting a lot of questions so I thought I would put some info here.
First off, if you are thinking about getting a Glowforge of your own, I can save you some $$$! Depending on which model you buy, you can

save up to $500 by using my link:
https://glowforge.us/r/AAIRNBDL
Here are some of the things I have made (and I'm just getting started!):
The GF can cut shapes up to 11.5" x 19.5" for the Basic and Plus models.
20" x unlimited for the Pro model.
Phone stand - This was a free cut file someone posted on the Glowforge forum.
My sister became a grandmother this year!
Made some Tic Tac Toe Games - FSU for my daughter :)
Made a ring!
Yes, I engraved pencils on my GF!
Large Clips/Clothes Pins (see Amazon link below)
Magnets
More Clips/Clothes Pins
Monstra Leaf Coasters
Made this keychain for my father. Coordinates to our family home.
I am thinking of all kinds of Christmas tags I'll be making...
Are you thinking about getting a Glowforge??? Here are some of my favorite tips, tutorials and info:
The Glowforge Forum
Have a specific question? It's probably here.
Laser Design Basics
When I first read this before I got my machine, I had questions about this. This makes 1000% sense once you get the machine and start playing around with it. I was mostly used to working with raster image programs (Photoshop) but you will need to use vectors (Inkscape or Illustrator) to upload to Glowforge. This explains it all.
Community Glowforge Tutorials: Table of Contents
I am using Inkscape to upload my SVG's to cut. There are a ton of great tutorials for Inkscape and Illustrator here.
Glowforge Interface - Tips & Tricks for Using the Glowforge App
This is the software where you upload your designs for GF to print or engrave.
Is it hard to learn? I've been asked that several times. It depends. If you have NO experience with any graphics programs, then yes, you will need to learn Inkscape or Illustrator and how to do a few things to design and upload what you want to cut. I knew my way around Photoshop pretty good but was VERY limited on Illustrator. I decided to use Inkscape as it was easier to learn than Illustrator and I had the hang of it in a few days. I have Illustrator but there is quite a learning curve to it so I'm pretty much sticking with Inkscape for now. Plus Inkscape is free. You can download it here:
https://inkscape.org/release/inkscape-0.92.4/
If you have a basic understanding of graphics/design, you can do it.
Glowforge Needs and Wants
This list is kind of out of order and random, but stuff that I'm using and like.
Window Vent:
You
need
to vent your Glowforge out of a window. The laser creates smoke and smells that you don't want circulating through your house. I looked at many ways to accomplish this and
this option
below was the easiest way. No assembly - just unpack and pop it into your open window. I did have to remove the screen. The Glowforge has a hose that connects from the back of the machine onto this window vent. Easy peasy.
Dirt Devil Scorpion:
I have this exact model and LOVE it. I also have a cordless vac similar to this but this
corded Scorpion
has double the suction power and gets EVERYTHING. Why do you need this? Tiny pieces of wood will go inside your machine and on the floor around it. If you've every stepped on a lego barefoot, that's what its like to step on tiny pieces of wood on the floor.
Small Fire Extinguisher:
Safety first. Just wanted to have one next to my machine in case of emergency.
Make-up Sponges
? This is my #1 method of painting - especially ENGRAVED pieces. I tried several types of brushes but kept finding it impossible to keep paint out of the engraved area. I saw these in a small pack at Hobby Lobby in the paint section and thought maybe that would work. It did! I just put some paint on a plate and dab it in the paint and onto the wood. As long as you don't press too hard, it stays on the surface and doesn't go into the engraved areas. And, I'm no longer washing brushes all the time. I use one and throw it away. They also have these at Target.
CA Glue and Precision tip bottles:
If you plan on making any signs with lettering, you will most likely have some tiny/thin pieces to glue down. I use
CA Glue
for all of my projects (wood, mdf, gluing magnets, etc). The CA glue has a small tip but not as good as the
precision tip bottles
. You only need a tiny bit of
CA glue
and the precision tip bottles help keep it in control so that is doesn't leak out under your letters.
Lazy Susan:
Not necessary but makes painting easier when you can easily turn it to get all the sides. I bought a plastic one that cost more than this. I would much rather have this one:
Fun supplies:
These are the
large clothes pins
and
mini pencils
I have used in some of my projects. I also have the
magnets
that I use linked.
Xacto Do It Yourself Kit:
On the rare occasion that a piece of wood (Baltic Birch) doesn't cut all the way through, I use my
Xacto knife
to get those little parts that want to hang on. I wanted a tiny saw blade to help make this task easier and found this kit. It helps when I need to cut small things out.
Shelving:
This is what I got
to store my 12x20 Proofgrade wood on. It fits perfectly!
Not necessary, but helps -
Air Purifier:
Totally not necessary but I have my Glowforge in a small space and this helps clear the smell out faster.
Acrylic Scorer:
I bought some larger sheets of acrylic that were 24" long and needed them to be 20" to fit.
This tool
scores the acrylic so you can snap or break it into the size you want.
Caliper:
If you venture out beyond proof grade materials you might actually wish you had this. You will need to measure the thickness of whatever material you are using and this is what a
caliper
does!
Paint:
I buy most of my acrylic paint at Michaels/Hobby Lobby. Folk Art brand or whatever is cheaper. I did buy
this set from Dick Blick
so that I would have every color when I need it. The tubes are small so it wouldn't be great for large items, but it is great for lots of smaller projects (magnets, clips, letters, etc...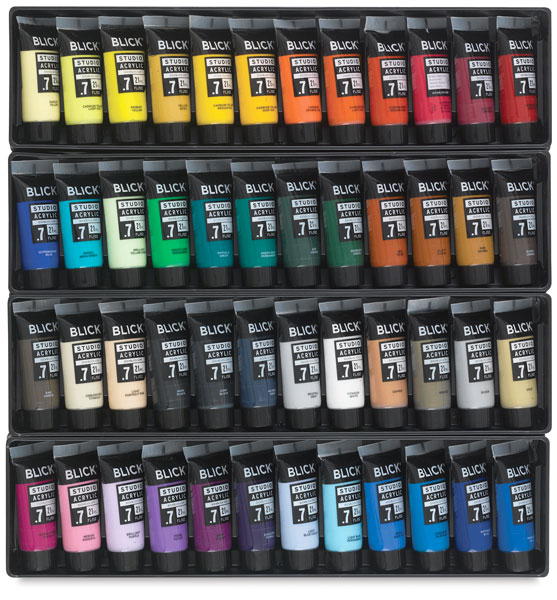 Wood:
In addition to the Proofgrade wood from Glowforge (and you get a nice sample set included with your new Glowforge), I have been using a lot of MDF from
Wooditis on Etsy
. He ships insanely fast! I also just ordered some walnut wood from Home Depot online (its an online order only, you can't pick it up there). They will cut it for you and ship it to your home. I had it cut 12"x20" to fit the Glowforge but it hasn't arrived yet. I will update if it works out good.
I LOVE my Glowforge! I am having a blast. I am far from an expert but please ask me if you have any questions. Don't forget to use this link to save a lot of money if you decide to purchase your own:
https://glowforge.us/r/AAIRNBDL
The discount will show up only if you purchase via this link :)